Our 12th #goodnewscalloftheday for @robinsonschool3456 is Yadira. Yadira gives 100% to her work everyday. She is also respectful and kind! Way to go Yadira!! #gohoundawgs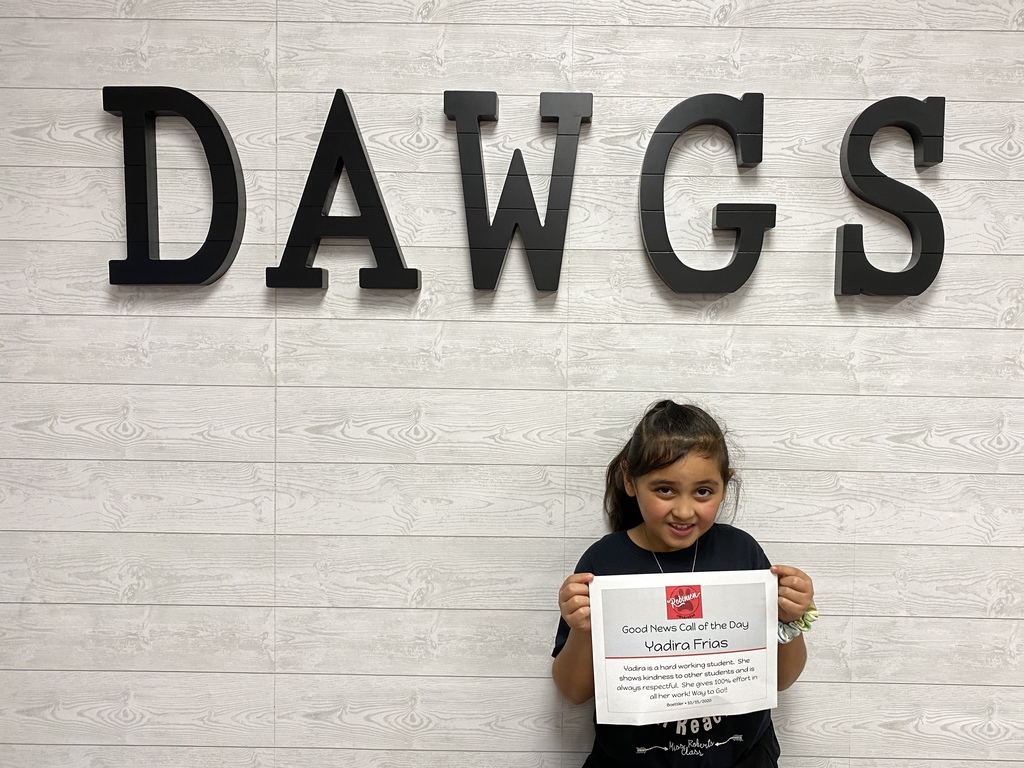 Robinson Families; Our Fall Book Fair is almost here! October 19th-22nd! Students will have a chance to shop during their regular library class time next week. Since this school year is starting like never before eWallet (digital payment) will be a great option for our school fair. It will enable you to load up your child's account and allow the child to be able to shop at school. eWallet is a great way for students to shop and parents not have to send cash to school. Parents can start loading money 2 weeks before the fair and it is super easy! We also accept cash and checks made out to Aurora R8 Schools at our fair
https://players.brightcove.net/1543299976/Eyj59PHsg_default/index.html?videoId=5831064261001
Keston is our #goodnewscalloftheday for @robinsonschool3456 for Wednesday. He was nominated for this honor by two different teachers. He is responsible and he is encouraging! Thank you for being awesome Keston!! #gohoundawgs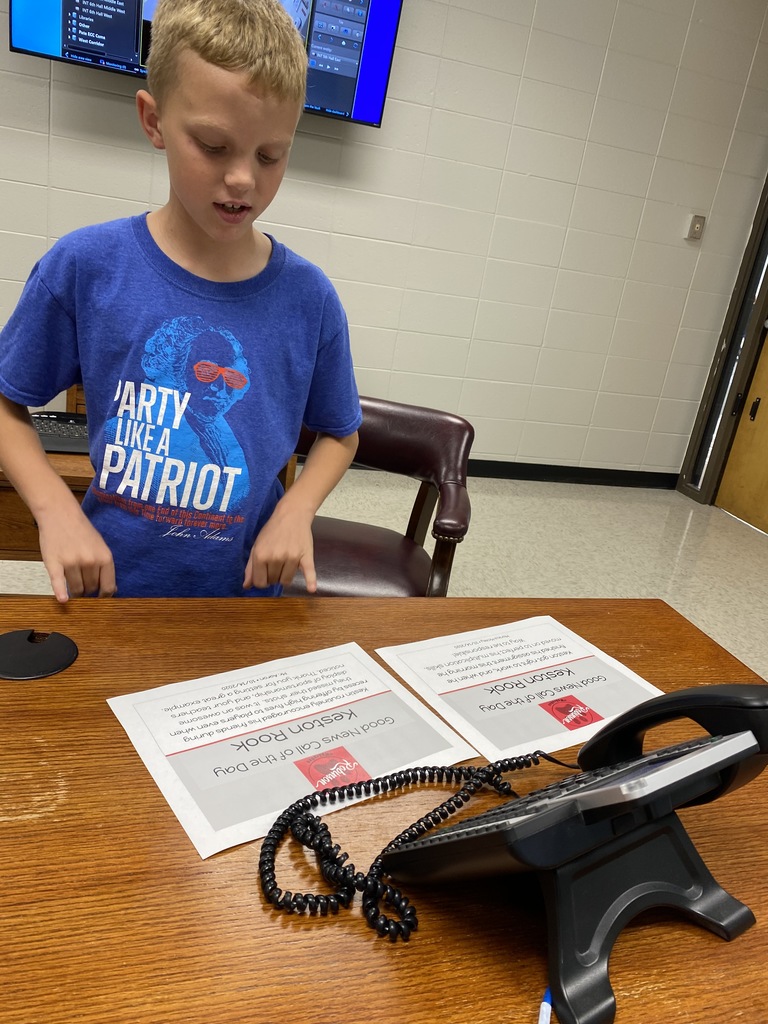 Brayden is our Tuesday #goodnewscalloftheday for @robinsonschool3456! Brayden is helpful and excited to participate in class. He is a great example of the kind of student we celebrate!! #gohoundawgs
Hunter is our #goodnewscallofday. Hunter has shown great effort and desire to complete his work recently. A good work ethic is what we hope every @robinsonschool student will display. Way to go Hunter! Keep it up!! #gohoundawgs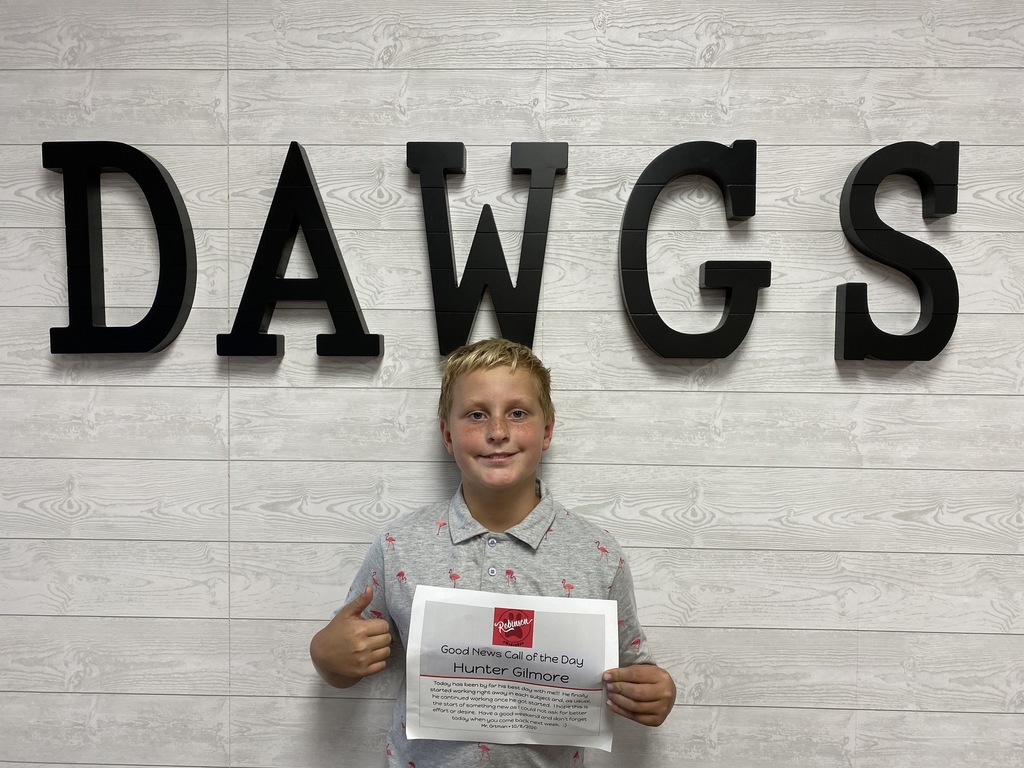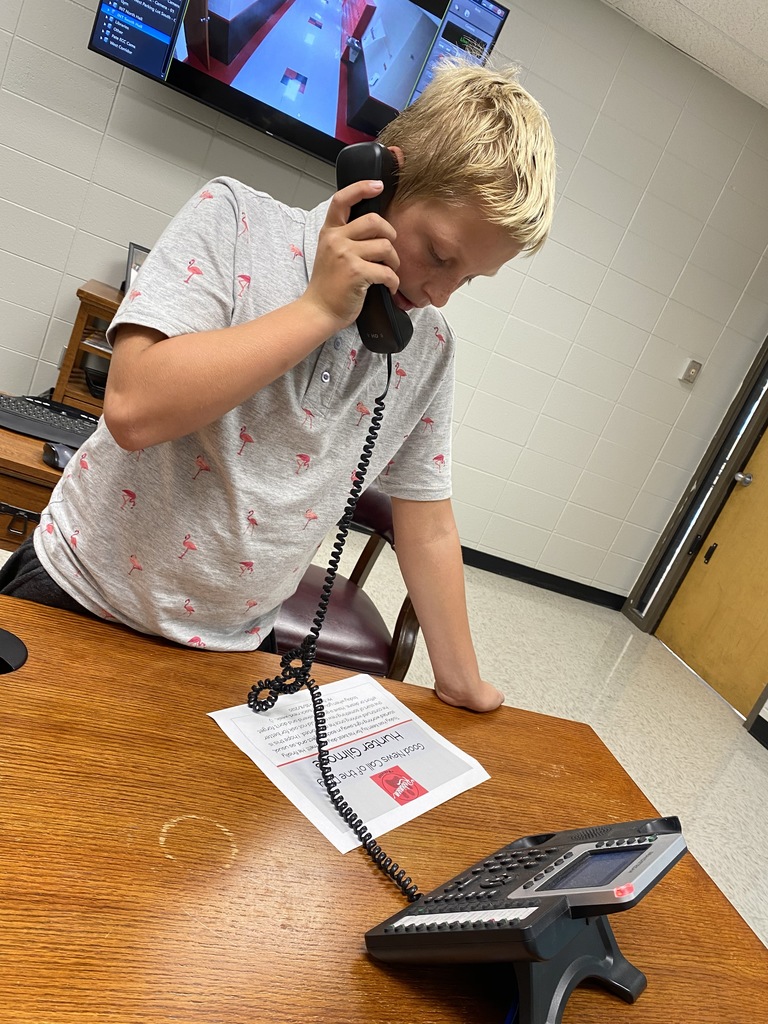 Next week is SPIRIT WEEK!!! See the flyer for more details!
Our Wednesday #goodnewscalloftheday for @robinsonschool is Yuma. Yuma helped a new student get logged into the websites and acquainted with the classroom today. Thank you for being a caring classmate Yuma!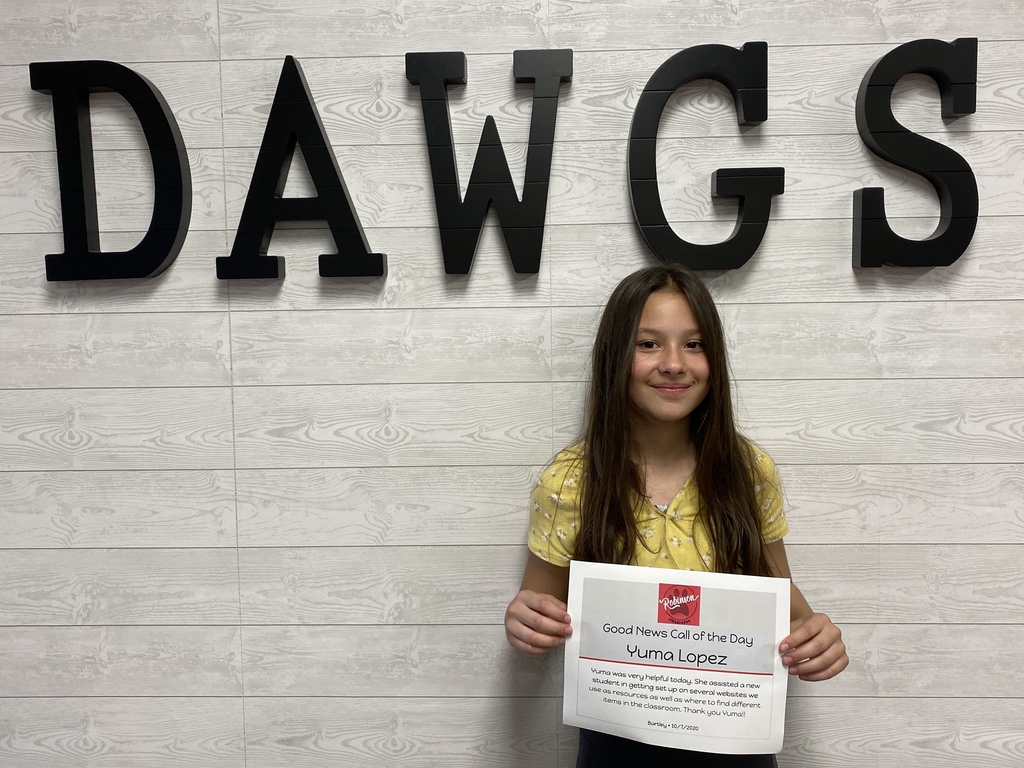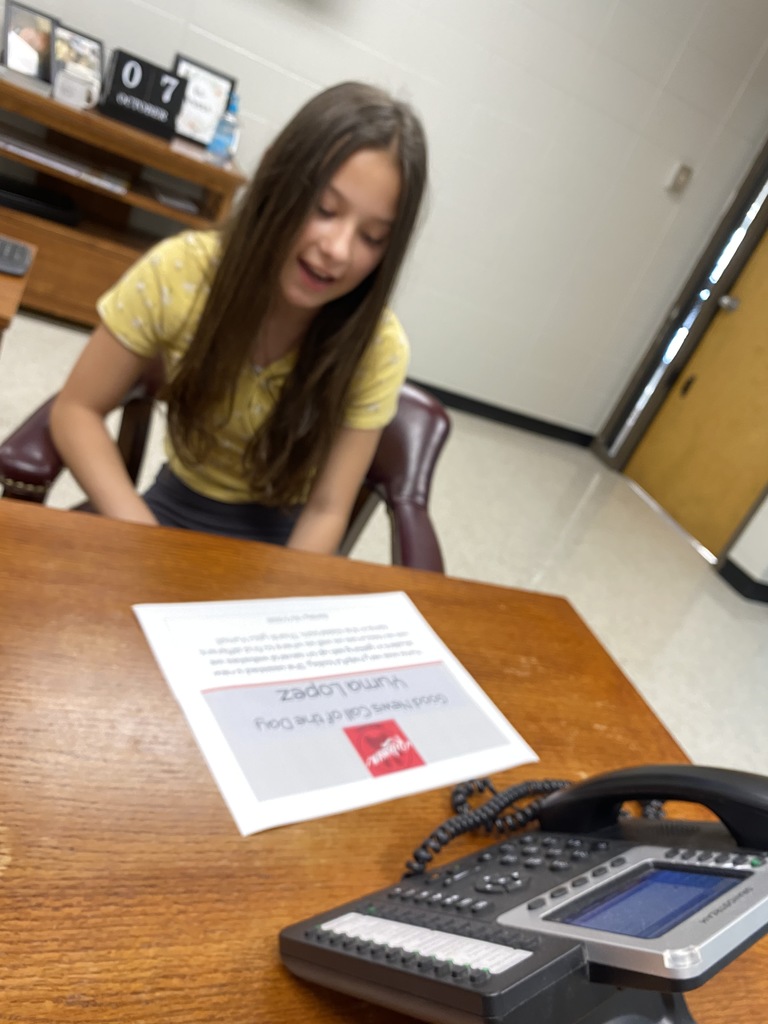 Harley is the @robinsonschool #goodnewscalloftheday. Harley is a helpful and friendly student. An adult asked for assistance and he was more than happy to help! Harley you make Robinson a great place to be! #gohoundawgs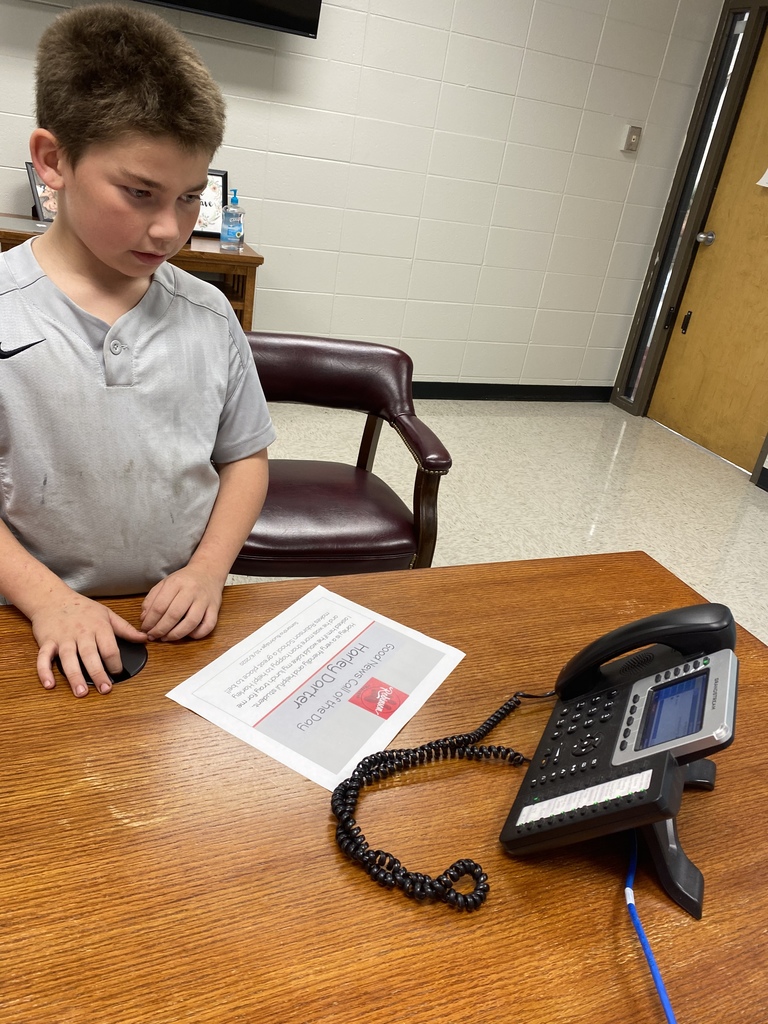 Book Fair is coming SOON!! Make sure to set spending limit for your student. Check out our homepage TODAY and scroll to eWallet (book fair account) the new exciting way to pay at the Book Fair:
https://bookfairs.scholastic.com/bf/robinson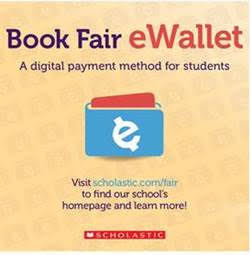 Jason is the #goodnewscalloftheday for @robinsonschool for Monday. Jason went above and beyond during his water cycle activity today. He followed directions and helped another student with the project because he knew what to do! Way to go Jason!! #gohoundawgs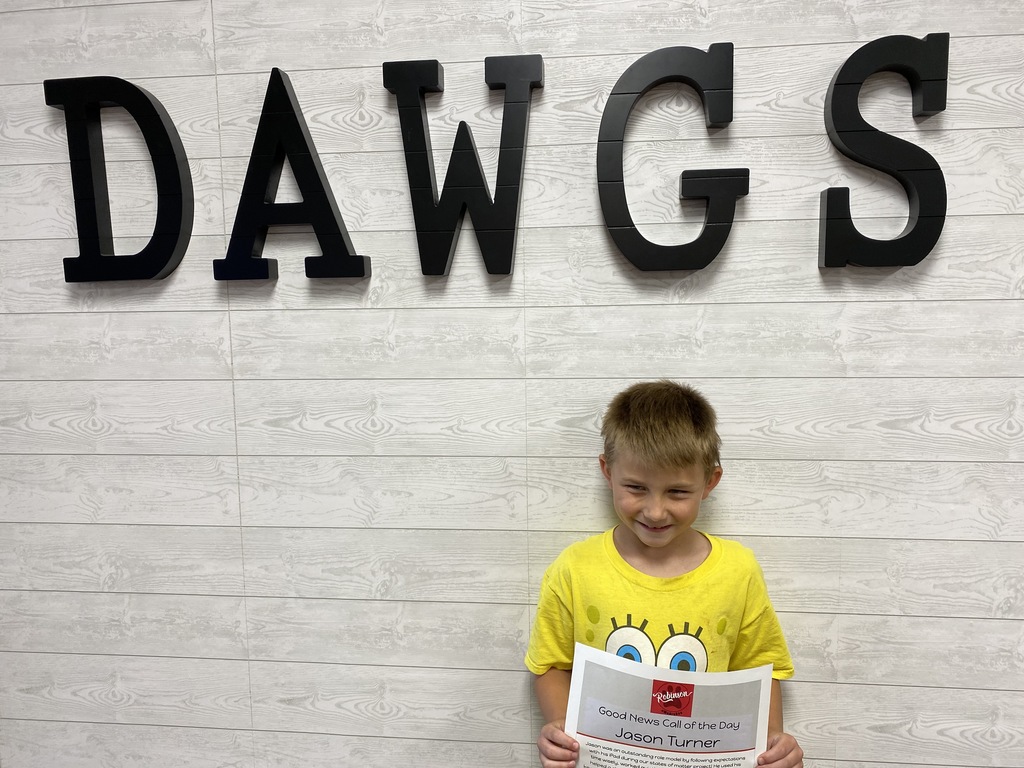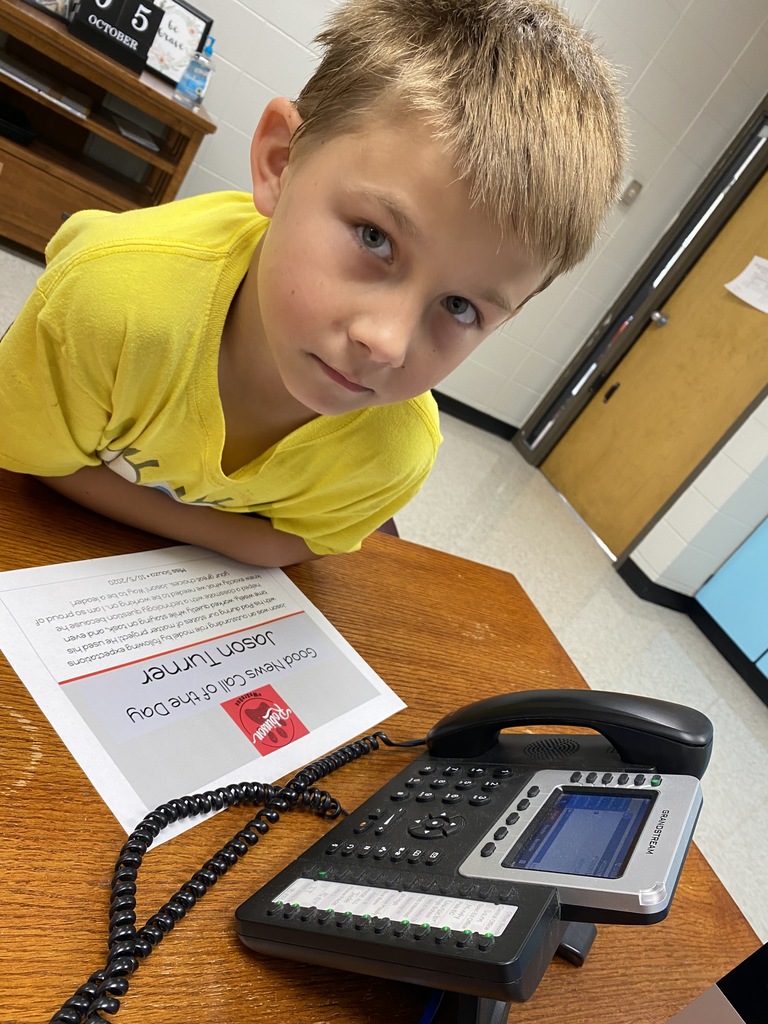 Waylon is the #goodnewscalloftheday for @Robinsonschool for Thursday! His teacher said that he is always encouraging others and telling them they have great ideas. We need positive students like Waylon to make our school a great place!! #gohoundawgs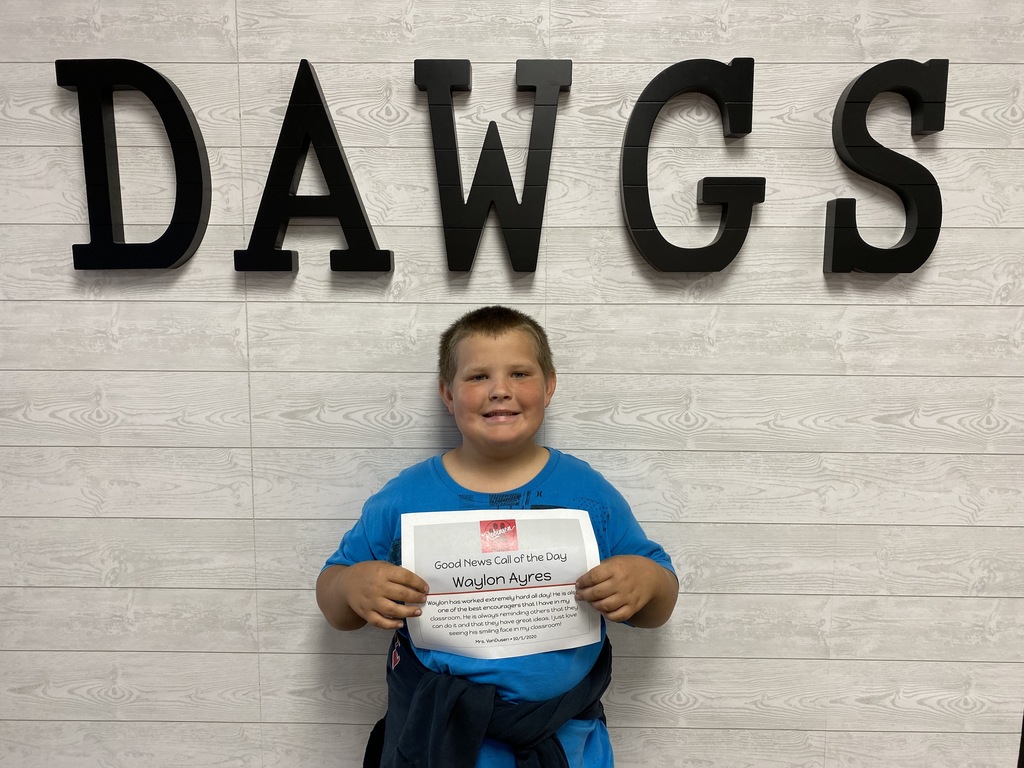 There are great things happening @Robinson School. Let's congratulate Danielle Jones and Megan Moore for being Robinson September Support Staff and Teacher of the Month! The words from their colleagues describe why they were chosen! #gohoundawgs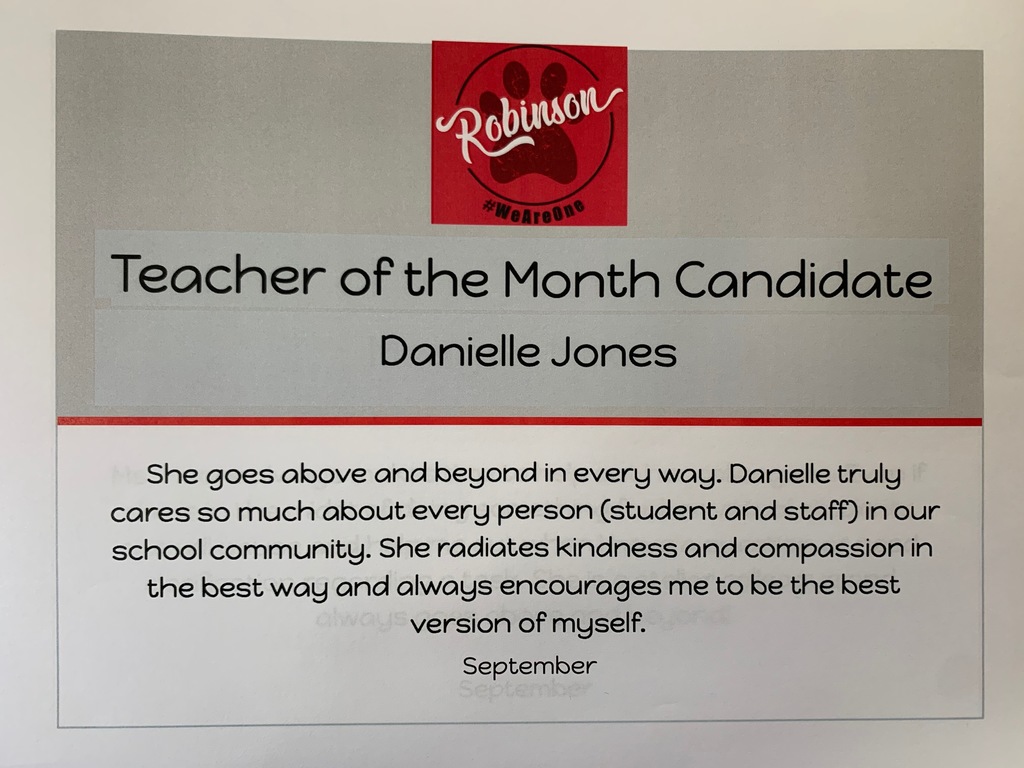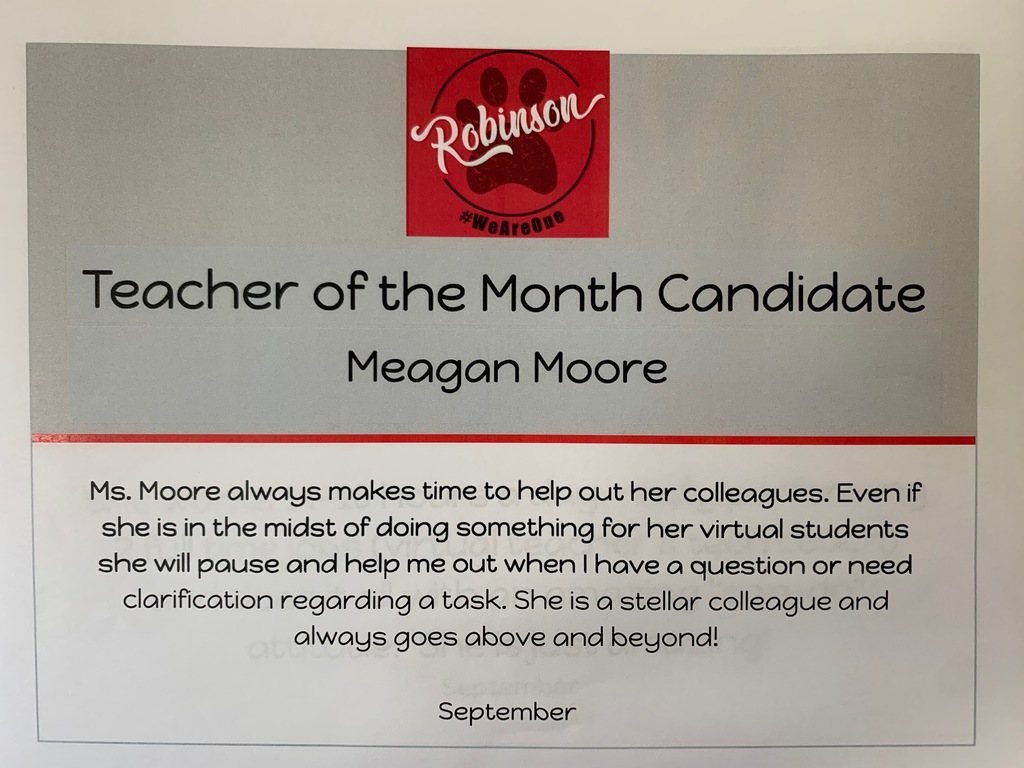 Owen was the #goodnewscalloftheday for @robinsonschool. He has been the go to tech guru for his guest teacher which has been a great help in the classroom! Way to go Owen!! #gohoundawgs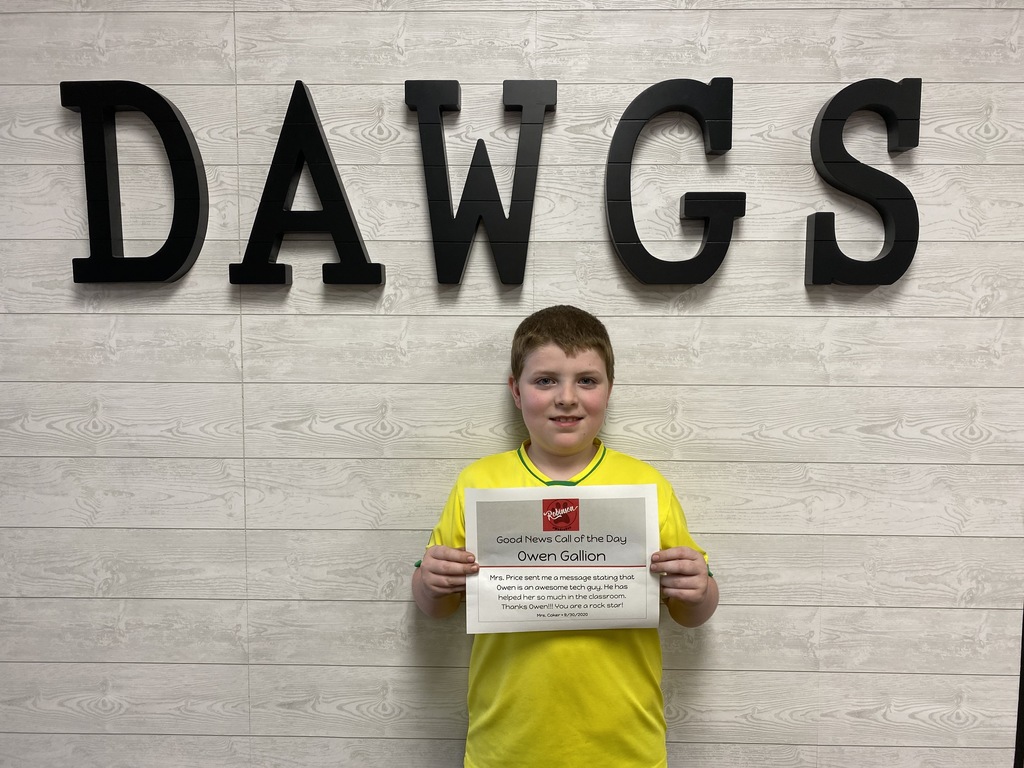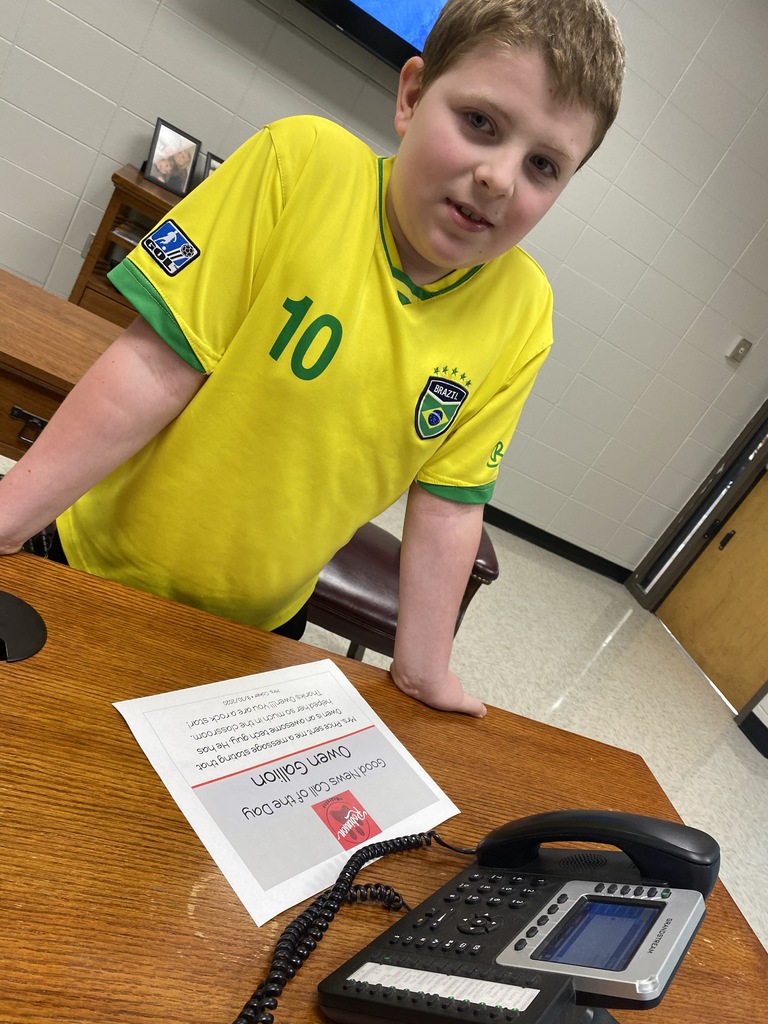 Landon is our #goodnewscalloftheday for Robinson School. Landon helped a classmate learn to tie his shoes! Way to show compassion and leadership Landon! #gohoundawgs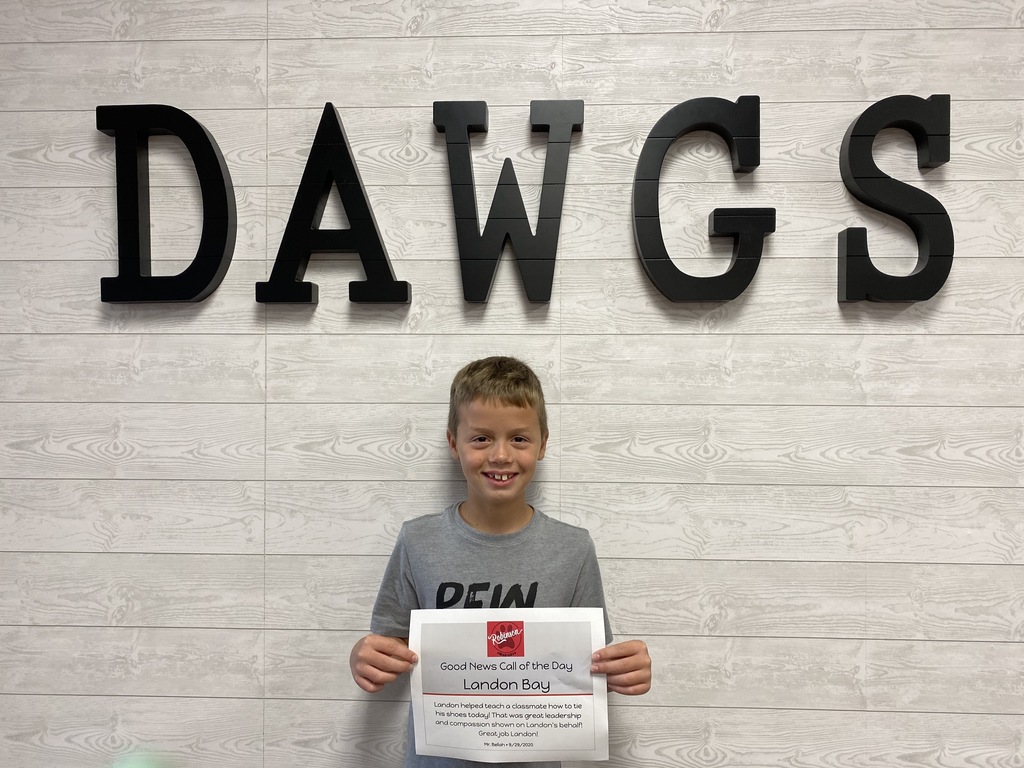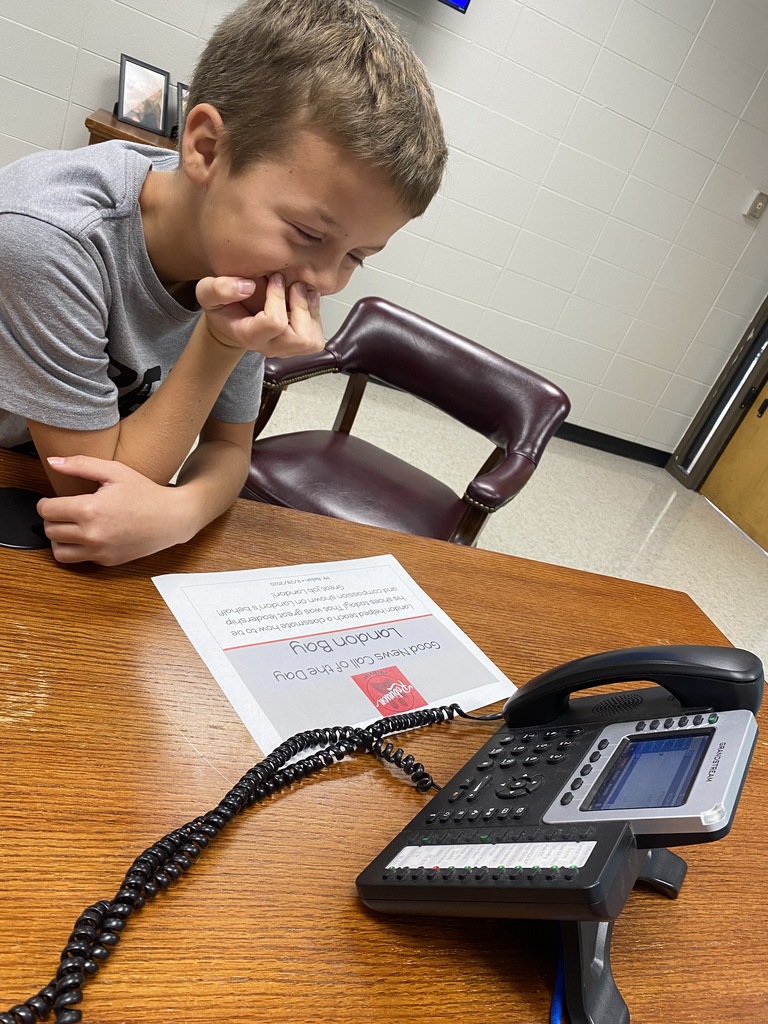 Our very first #goodnewscalloftheday for Robinson School is Sophia! Thank you for making our school great! #gohoundawgs
It's not too late to order pictures!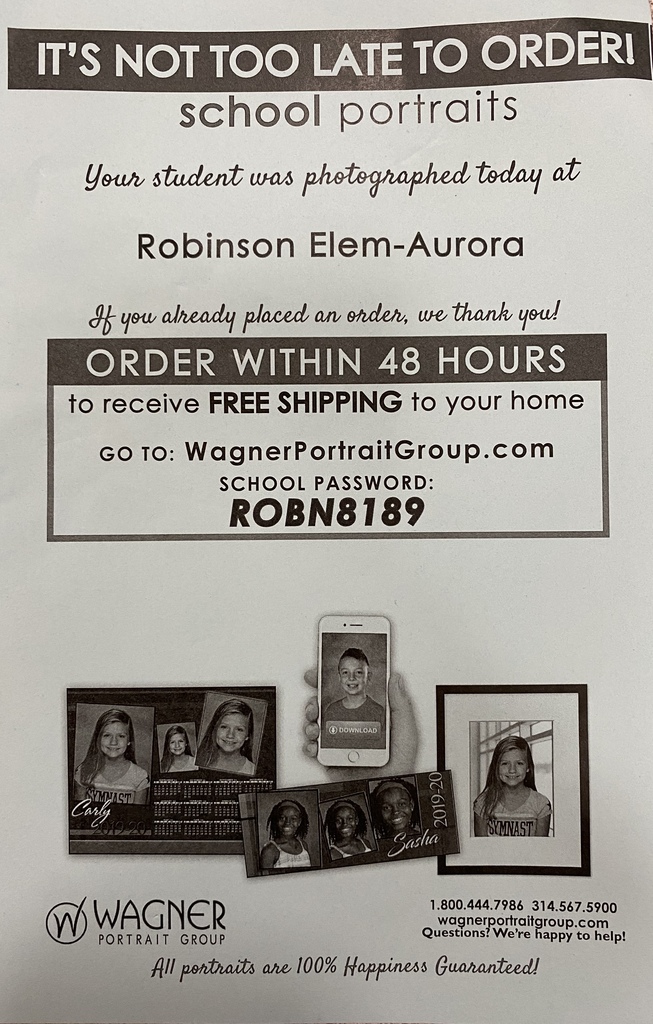 Picture Day is Tomorrow!! Please see the flyer and/or sticker for more information!!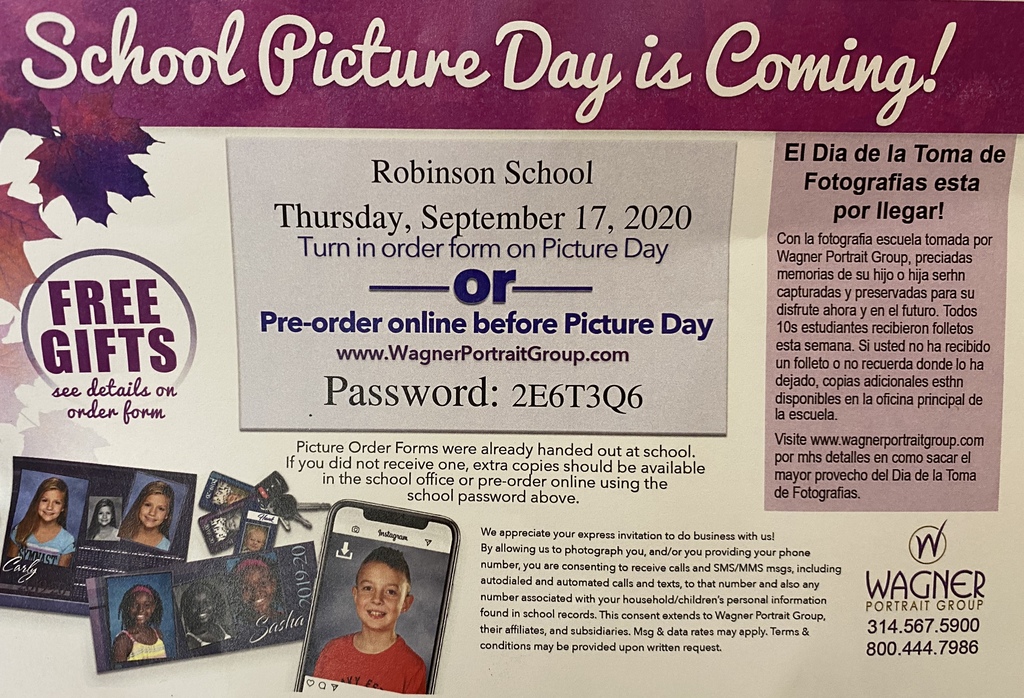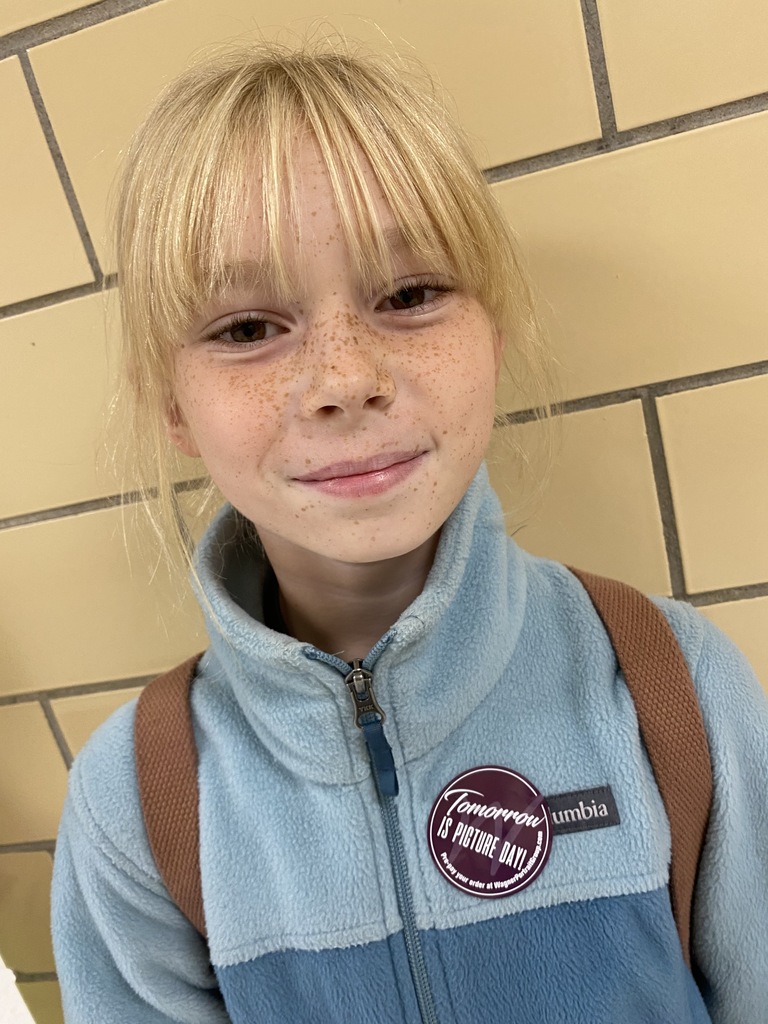 Robinson Virtual Parents: Just a quick reminder that NWEA testing starts for virtual students this week. Please check with your student's assigned teacher to make sure you have scheduled a time for your student to take the tests. Thank you!